Hey y'all!
Today I thought that we would take a stroll down memory lane.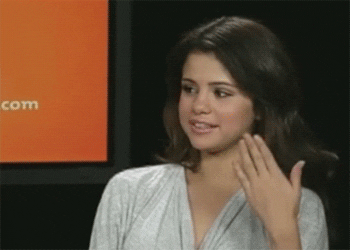 I know, I know! It has been a very long 6 years! Makes me tear up just thinking about it!
So let's not waste any more time and just get right to it….
My very first post
My very first post was Crescendo by Becca Fitzpatrick. Way back in January of 2011
when I first started NightlyReading. It is funny to look back and realize that I had no idea of what I was doing. I just summarized the book a little…and done! It is quite embarassing!
Most Viewed Review
My most viewed review was Thoughtless & Effortless by SC Stephens.
Eventually, the two of you…" his voice broke and another tear fell on his cheek, "the two of you would get married, and have children, and have a great life."
I fought back a sob. "And you? What happens to you in that scenario?"
"I…get by. And I miss you, every day," he whispered."
Ugh! Breaks my heart every time. These actually were really good reviews. I am kinda patting myself on the back right now! That must be why they have been viewed over 4,000 times.
Remember This?
Remember when someone stole my review and posted it as their own? I will never forget! This happened back in January of 2012. The GIFs have been removed but you can still get the picture of my rant. I have to say that this was my most commented on post! It kind of shook up the whole blogosphere! Beware…This type of thing is still happening! I not too long ago ran across someone on Twitter that had the same thing happen to them! If you want to see the post, you can go HERE
My Favorite Review
It is a toss up between two:
There was this stand alone called Hex: A Witch and an Angel Tale by Ramona Wray that I fell in love with and STILL was hoping for a sequel. I had won the book in a giveaway and honestly fell for the cover. It was adorable. You can see the review HERE
Switch is the first book in an awesome NA series by Janelle Stalder. I hearted is so much that I wrote my review using all GIFs. I love that review and really worked hard on it. To see it, go HERE
Blogger Love
I do a little meme called Blogger Love (which I am trying to bring back so…if any
bloggers out there would like to be featured, please shoot me an email and we can get you on board). BL is where we feature a fellow blogger for a day. We do an interview and they can even review a book of their choice. It is fun meeting new bloggers. My very first BL was featuring Little Red Reads. I do not think Stephanie is still blogging but if you would like to check out my first BL, go HERE
My Co-Hosts
I have had many co-hosts through the years and have had a great experience with all of them. Diana, Kele, Lisa, Lacey, Priscilla, and Sam…thank you to all of you for helping the blog stay afloat for the past 6 years!!!
Sam is still with me, so check out some of her reviews. Our posting schedule is as follows:
Heather: Monday, Wednesday & Friday
Sam: Tuesday & Thursday
I Was Quoted
My most memorable moment has been when  a blogger friend congratulated me on being quoted and I was like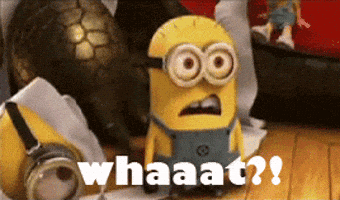 Then I was sent this photo>>
This is the back cover of Beautiful Disaster by Jamie McGuire, 1st edition I believe. I had to IMMEDIATELY order a copy for myself! I was never so excited in my life and BD still…to this day…is my go to read for all the feels! I just love that crazy Maddox!
I was also quoted inside one of Jennifer L Armentrout's books too:
Other Stats
Most popular posting day: Wednesday 29% of views
Most popular hour: 9:00 PM 14% of views
1097 posts
72,514 views
22,946 Visitors
Thanks for strolling with me!
Now for the giveaway!
Winner will receive a $15 Amazon Gift Card.
Giveaway runs until 10/6/17 at 12 am.
Winner will be announced on 10/9/17
*Remember to come back and tweet every day to earn more entries!
GOOD LUCK!!!
(click on the link to be taken to the giveaway)