The official name for this list today should be: My favorite book adaptations in which I haven't read the book! I love all of these adaptations with my whole heart but for majority of them I haven't even looked at the book. There just isn't many adaptations of books that I've read that I really truly like 🤷🏾 Anyway, I hope you enjoy this list!
---
Romeo & Juliet
The 1968 version of Romeo and Juliet is my absolute favorite, though I also love DiCaprio's version as well. I just think Olivia Hussey and Leonard Whiting had great chemistry and pretty close to how I imagined romeo and Juliet when I read the play a million years ago!
Still-Star Crossed
This show is an adaptation of Melinda Taub's 2013 book of the same name, that I didn't read. It tells the story of what happens after Romeo and Juliet die and it follows Rosaline and Benvolio. I loved this from the first episode and I'm still unbelievably bitter that it was cancelled.
The Notebook
This is an absolute given. I love this movie and it's ten thousand times better than the book. Also, as I get older the more I feel bad for Lon, he was such a great guy!
The Time Traveler's Wife
I'm lowkey obsessed with Rachel McAdams. This movie breaks my heart every single time, I cry always, and I think it's a great adaptation of the book. The book is a mammoth of a book, filled with every little intricacy of Claire and Henry's relationship. The movie does a really good job of focusing on the big main points and the book just adds a lot more details and backstory. I adore them both.
The Bridge to Terabithia
I didn't really read this book when I was younger, but I love this movie to pieces. I cry every single time
Howl's Moving Castle
This movie is very very different from the book. I remember being absolutely surprised when I finally read the book (after I had already watched the movie at least a hundred times) and found it to be so different. That being said, both are really good. At the core they are the same, but the world and characters are a world apart.
The Jungle Book
This is an AMAZING ADAPTATION! At least I think it is because I've never read the book. It's a beautiful movie with great family dynamics that I freaking love. I watched it so many times when it was on Netflix then Immediately had to buy when they took it off.
Stand by Me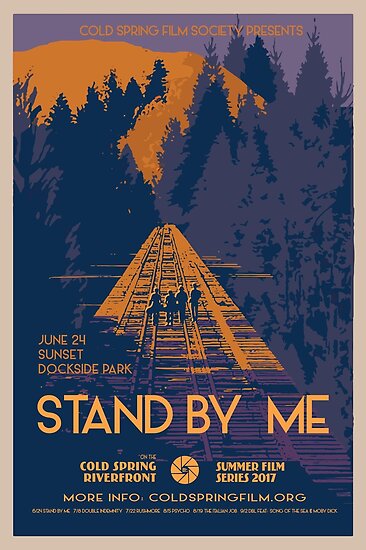 Based off of Stephen King's short story The Body , Stephen King terrifies me so I've never read it. I hated this movie when I was younger, the leech scene traumatized me, but as I got older I fell in love with this movie.
Memoirs of a Geisha
This might be my #1 favorite movie of all time and one day I will read the book!
Peter Pan
To me this is the only Peter Pan movie worth watching. Still to this day I will randomly say "I do believe in fairies" because that's just how ingrained this movie is in my mind. I've read like half of Peter Pan and from what I remember it was a pretty close adaptation.
To All The Boys I've Loved Before
An honorable mention goes to this gem. I loved the movie 100x more than the book. I liked the book when I read it but the more I thought of it the more I disliked Lara Jean. I found Lara Jean way more tolerable in the movie, though it wasn't the best adaptation and wish there were more parts of the book added in. Also, I need Lara Jean to get her damn scrunchie back!
---