Hey everyone!
I am shaking it up a bit today and wanted to let you in on 10 little secrets that you most likely did not know about me…and if you did, then you are awesome!!!
10. I love doing laundry but hate putting it away!
I love the crisp, fresh smell of clean laundry and the satisfaction of watching it go into the washer to be cleaned….BUT…I DESPISE FOLDING IT!!! I hate folding it especially those damn socks that ALWAYS seem to lose their partner somewhere from the washer until the end??
9. I have 2 daughters.
Alexandra is 19 and Savannah is 14. They literally are my whole world! Alex just started college this semester and is 2.5 hours away! I miss her like crazy!!!
8. My husband and I are high school sweethearts.
Yes, we are. TECHNICALLY… We met right after I graduated but he was still in his Junior year. Our love story is a long…exhausting one and maybe I will tell it to you some day..but not today.
7.  We rescued our dog, Harper.
Harper is a pit mix that was rescued from Ohio. She, her Mom and her 5 siblings were living under the porch of an abandoned house. Once found, they were shipped here to PA because Ohio had BSL laws at the time. Not sure if they still do or not. Harper will be 5 in November and we just love her to pieces!!! She literally is my Baby and is always attached to my hip.
6. We have a Great Dane puppy!
This is Winston. He just turned 6 months old and weighs in at a whopping 80 pounds! We adore his clumsy nature but sometimes…he is sooo bad!! Take regular puppy issues and times it by about 50…then you have a great dane puppy.
5. I have read my favorite book 8 times!
My absolute favorite "go-to" book is Beautiful Disaster by Jamie McGuire. I adore that crazy Maddox and honestly never get tired of reading it. It still gives me those tummy butterflies that we all know and love.
4. I sell Chalk Couture.
I am fairly new to CC, but if you do not know what it is…then you def need to check it out!! I spotted a video on a random group Facebook page and I WAS HOOKED!!! If you love doing crafts but feel like you do not have an iota of artsy talent…then you HAVE to run on over to my website and check it out!! Like my Facebook page…I will be doing my first LIVE demonstration soon!
Facebook page: https://www.facebook.com/ChalkyChickHeather/
Website: https://thechalkychick.chalkcouture.com
3. I skim /read.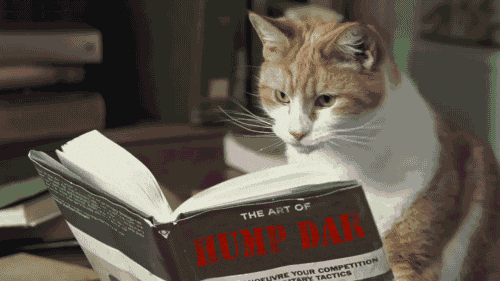 The girls that I work with always tease me that I do not read, I skim. I have a very hard time reading over all of the descriptive stuff, so, I tend to just read anything in quotes to see what everyone is saying. lol!! I am usually very capable of following along that way.
2. I hate spiders!
One way to get me to clear a room??? Release a spider. It does not matter the size or shape..I will be outta there!
1. I have a huge family!
The reason being is that both my parents and my husband's parents are both divorced and remarried. This leads the way to step siblings and extra aunts/uncles and cousins. Holidays are fun filled existing of a couple of days to make sure we are able to travel around to see everyone.
Thanks for following along! Now you know more about me! Can you relate to any of the above? If so, let me know in the comments!